Read to Lead is a gateway to literacy programs, resources and events throughout the year. It brings together partners in business, education and public service to support and produce events that raise literacy awareness and celebrate reading.
—————————————————————————————————————————————————–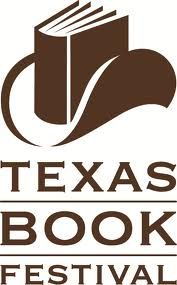 The Eleventh Annual Texas Book Festival Fiction Writing Contest Has Been Announced!
The Texas Book Festival, with support of the University Interscholastic League (UIL), announces the 11th Annual Fiction Writing Contest, sponsored by Read to Lead. The contest is open to all Texas 7th, 8th, and high school students. Prizes will be awarded to the first, second, and third place finishers per division. First place winners of the Contest will be invited to participate in a panel discussion on writing and the inspiration for their original compositions at the Texas Book Festival, October 27-28, 2012 at the State Capitol in Austin.
Entries must be original fiction, no more than 2,000 words in length, on this year's theme "Out of the Blue." There is no entry fee. Entries must be double-spaced and formatted as a Microsoft Word document, then submitted online no later than July 3, 2012.
Stories will be judged by Texas writers, some of whom have presented their work at the Texas Book Festival. Judges will look for excellence in use of dialogue, imagery, character development, setting, plot, conflict and resolution. Submitted entries will be considered in three divisions: Grades 7-8; Grades 9-10; Grades 11-12. Authors will enter the division for which they were a student during the 2011-12 academic year.
To view the 2011 winning entries, visit our web site at http://www.texasbookfestival.org/UIL_Fiction_Contest.php
For additional information contact Hannah Norman at Hannah@texasbookfestival.org.
LATEST TWEET